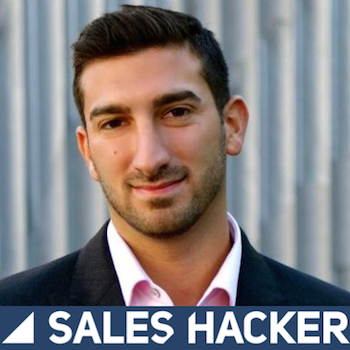 How often do you hear the term "Social Selling" and either can't figure out what it actually means or just want to call shenanigans on it?
You know you're not going to close a six-figure deal on Twitter, right? That's not reality. But that doesn't mean that Twitter (or any social network) can't be leveraged to accelerate that same six-figure, high-touch B2B Enterprise deal.
In fact, this was the subject of a conversation I had the other day with my good friend Max Altschuler, founder of Sales Hacker. We talked about all the super-cool ways you can leverage social these days in both the business/market/sales development phase as well as in the sales phase by the Account Exec / sales person.
As we talked it occurred to me that this would be a great topic for an article, and Max agreed.
I have a couple of things to add in the After Word at the end… but for now I'll give it over to Max to share 4 of his best social hacks to accelerate sales.
Take it away, Max.
4 Undercover Ways I'm Hacking Social for More Sales
Never before has it been so easy to get so much information about your customer prior to reaching out. But it's not information in the way we've always been able to get it; we've always had – albeit less efficiently than today – access to company information, demographics, etc.
Today we have access to information from personal interests to the tone a prospect uses; all provided by the prospect themselves! We can even see what our competition is up to and covertly get our brand – or ourselves – in front of our prospects so when we reach out it feels to them like they already know us.
This is an exciting time to be in sales, and here are 4 of my best social hacks to accelerate your deals.
LinkedIn – Frenemies
Salespeople are almost always taught to connect with their prospects on LinkedIn. What they aren't taught is how to configure their privacy settings. Therefore, if you are connected to someone and they haven't fixed their settings, you can see when they have a new connection.
Now why am I telling you this? First go out and connect with reps at your competitor's companies. Most of them probably haven't played around with their settings and won't think anything of it when you ask to connect.
Once you're connected, just wait to see whom they connect with. When they connect with a prospect, you'll be notified via news feed and you can send a very well timed e-mail. Just don't mention how you knew to send them an e-mail at the perfect time.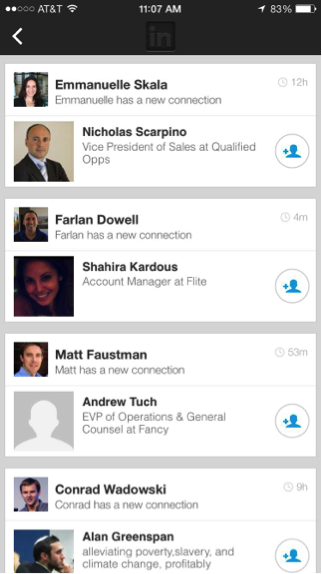 *Might tip a competitor off that Emmanuelle could be engaging in a deal with Qualified Opps. Or maybe Farlan is looking to hire Shahira. Matt could be looking at both those options for Andrew. Derive what you can, sometimes it's more obvious than others.
Side note: You can turn this off in your privacy settings in your Accounts tab on LinkedIn.
LinkedIn – SearchQuant
SearchQuant allows you to upload a list of attributes or conditions that you're looking for in a prospect, and then will go out and view the profiles for those types of people repeatedly. This will show up on their Who's Viewed Your Profile page and will naturally bring them back to see who you are.
This actually works wonders for engaging new prospects because it gives you a reason to reach out after they've viewed you back. Plus, now they have context and you are more familiar.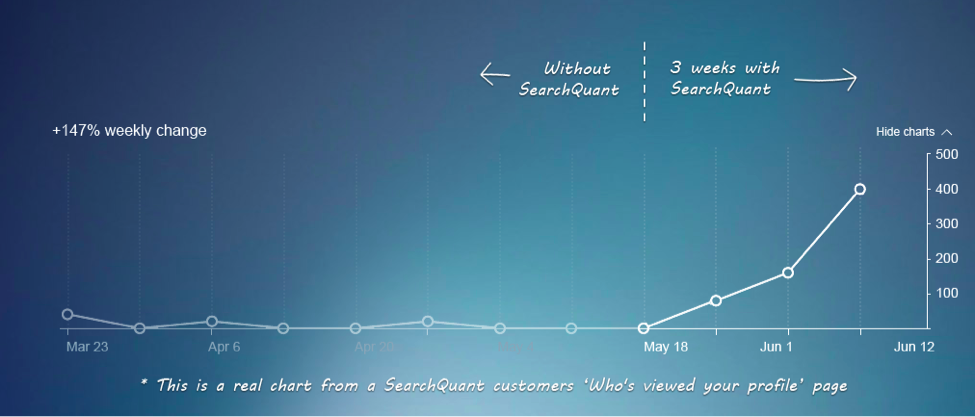 *h/t to Gregg Thaler of Ringlead for showing me this tool.
Twitter – Gauging Tone on Social
Tone is how someone acts or vocalizes their thoughts on Twitter. This is important because I can gauge their personality which will be reflected in my outreach efforts. For example, if someone checks into a bar during a big sporting event or tweets his distaste for Mayweather's fighting style, that places him into a personality type bucket. This type of person will reply to a message differently than someone else.
Maybe another prospect is on Twitter tweeting about economic impact of XYZ or something of religious nature. They'll respond differently.
If someone doesn't have Twitter at all, that's another sign. Reading these signs allows you to adjust your messaging appropriately so that your recipient is being treated like a friend would treat them. This will lull them into a sense of security and lower their guard. Now you can have a real honest and open conversation about your product.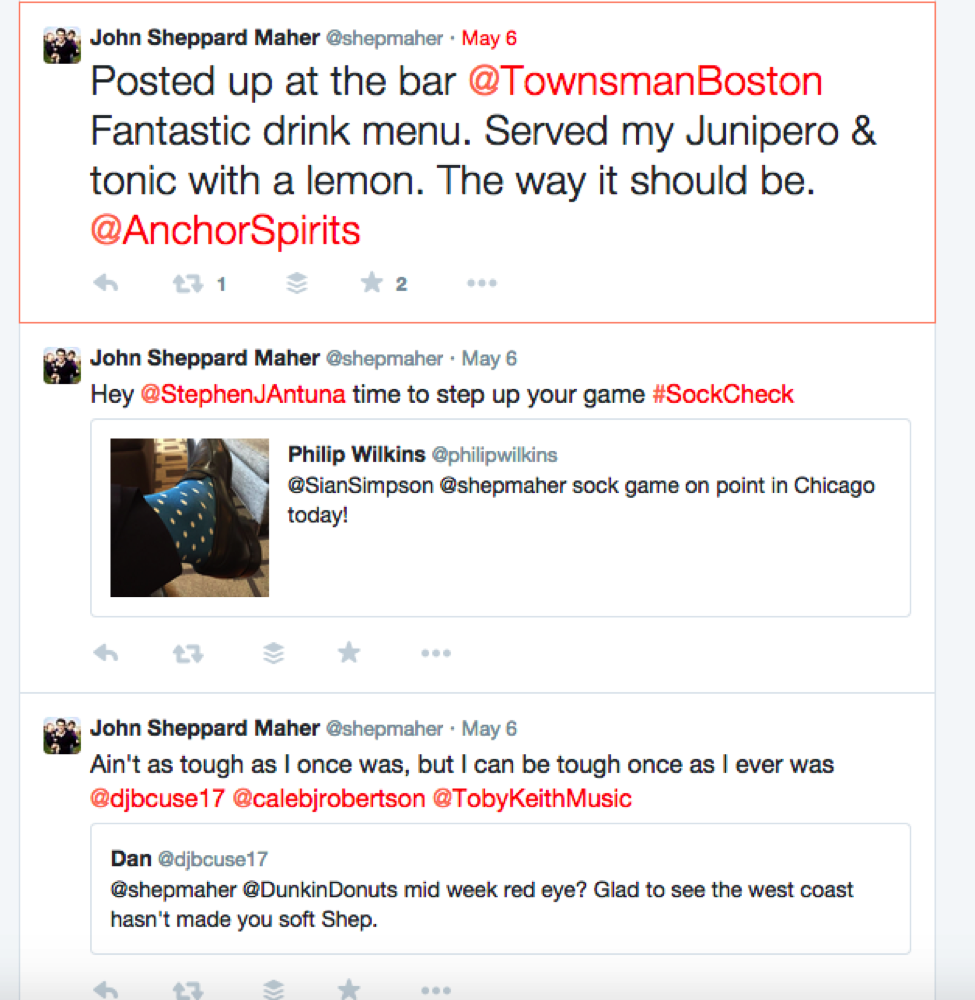 *Take Shep's casual, friendly tone from his Twitter into consideration when reaching out cold.
Twitter – FollowerWonk
There's this tool called FollowerWonk made by the people over at Moz. Used correctly, you're able to search Twitter bios by location, or keyword to scope out potential prospects. Then you can have a virtual assistant or bot favoriting things so you stay on the radar.
When you're out sending emails or running through you outreach cadence, they'll wonder to themselves, "oh, I know this person" or "I've seen them around". Basically, you're not a stranger. Even more, you've been supportive on Twitter.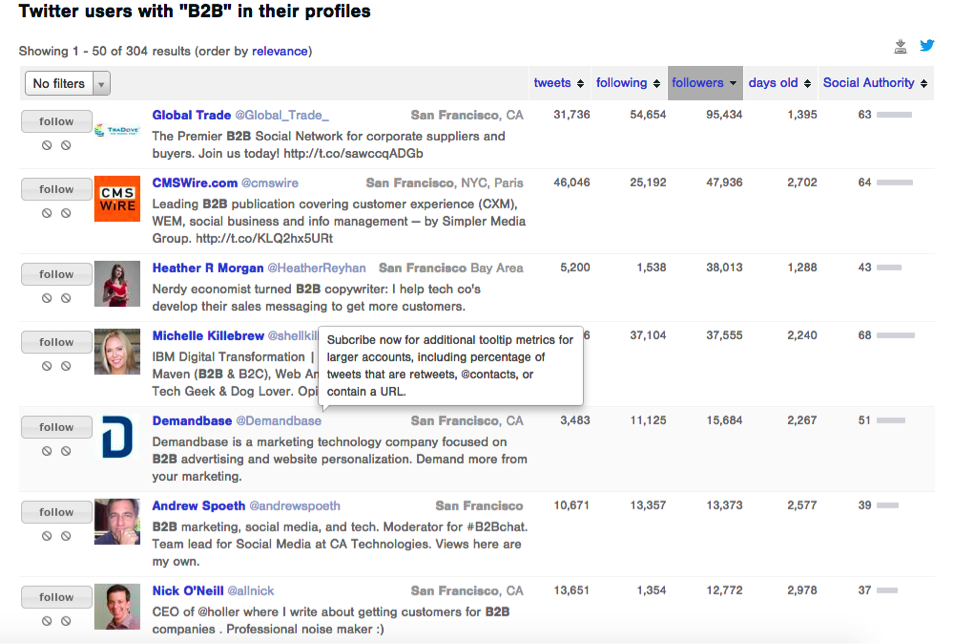 *Another great way to surface leads you wouldn't have otherwise seen. Get a Virtual Assistant or even a bot to run this for you.
If you enjoyed theses, you can check out more hacks, tips, and tactics on the entire sales process and over 150 sales and BD tools in my new book Hacking Sales: The Playbook for Building a High Velocity Sales Machine.
About Max Altschuler
Max Altschuler is the CEO and Founder of Sales Hacker Inc. Previously he was the first sales hire at Udemy, and the VP of Business Development at AttorneyFee (acquired by LegalZoom). Follow him on Twitter at @MaxAlts.
Lincoln's After Word
I love these ideas. If you want more ideas – aside from what's covered in Max' book – here are some resources I've published before:
And of course, before you reach out to your Ideal Customer, make sure your email passes these 7 sanity checks.