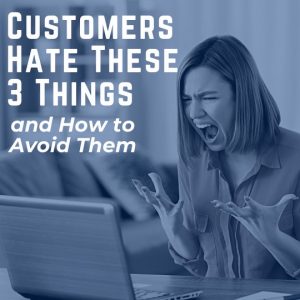 Disclaimer: The following assumes your customers are humans.
Don't get me wrong, customers dislike A LOT of things. But there are three things that elicit such a deep, visceral response that the only applicable word is hate. Strong word, but strong emotions.
In my many years of helping companies grow through Customer Success, the thing I've always tried to do is understand why humans behave the way they do. What psychology is at play in various situations? What is going on in their minds at various points in their life cycle with us? How can I use psychology to get the customer to do what I need them to do to be successful?
It's through this lens that I've been able to discover these three things that customers absolutely hate and that – unfortunately – were present in every company that came to me for help.
As you read about these things, I want you to think about whether or not your Customer Journey invokes any – or all – of them. And if so, how can you keep that from happening?