CONFIDENTIAL: FOR
 WEBINAR ATTENDEES ONLY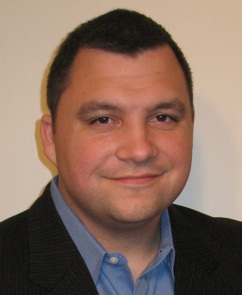 Table of Contents
Deliberate Marketing / Ideal Customer
Clearly, understanding who your ideal customer is kind of a big deal.
Distribution Tactics, Hacks, and Ideas
Here's a list of things you can do; in the webinar, we'll talk about how you know which to do:
Conversion Optimization Ideas
It's one thing to get people to your site or into your Free Trial… it's another to convert them!
Explainer Video "hacks" for Piehole.tv Webinar Attendees
Here are my 5 rules for effectively using Explainer Videos in your marketing:
Know your Audience – WIIFT (What's In It For Them) is the key… emotional connection is the goal (don't just make a video about your features)
Continue the Narrative – From the point of first-touch to conversion, continue the story… keep the emotional hook
Get 'em to Watch it! – A great video is meaningless if people don't watch it. Surround the video with copy and creatives that drive them to view – and engage with – your Explainer Video
Audio or Not? – That is the question. Go back to #1 above… know your audience. If they dwell in a cubicle or open-concept office… audio might not help… and could be a non-starter (i.e. they won't even watch). Make sure your video does what you want it to do in a way that works for you ideal customers (and prospects).
Don't Force a Square Peg into a Round Hole – In #2 above I said continue the narrative… but how do you do that if you have various initial touch points or campaigns, or – as I called them above; narratives – without spending a ton on lots of different videos. You need to plan ahead and create multiple beginning (hooks), middle, and end sections (w/ appropriate CTA) for your videos. It may seem like extra cost, but it'll work out much better for you than trying to take your one fully-developed video and forcing it into every situation.
Connect with Lincoln
If you haven't already…
Copyright© 2014 Sixteen Ventures. All Rights Reserved.