Sales Process Optimization Transformation
It's not too Late to make 2014 Awesome!
It's not too Early to Crush your 2015 Goals!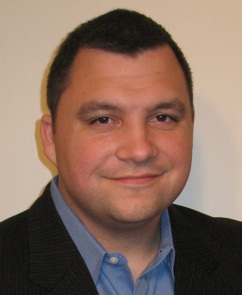 The Sales Process Transformation Program will help you:
Acquire more users, customers, and revenue!
Increase Average Contract Value / Average Selling Price (and therefore grow Customer Lifetime Value – LTV)
Lower Churn (by helping you acquire the best customers)
Oh… and there's a 100% Money Back Guarantee. If you do everything we come up with and you don't get the result you're looking for, you get your money back. Period.
But let me be clear on what the Sales Process Transformation is NOT:
This is not a lecture series
It's not one-size-fits-all
It's not high-level, theoretical ideas
It isn't a bunch of hand-outs
This is 1:1 Consulting, optimized and systematized for maximum results in minimal time.
This program helped the following SaaS companies achieve these results:
TradeGecko: 450% increase in Free Trial conversions in 30 days
Project Bubble: 240% increase in Free-to-Paid conversions in 30 days
Kajabi: 600% increase in sign-ups in 30 days (followed-by less churn & higher LTV)
MadeFreshly, GatherContent, AvailabilityCalendar, and many others have all reported substantial upticks in sign-ups after going through this process.
Assuming your SaaS is something that people will pay for, that it solves a real problem, etc., I'm 100% sure I can help you acquire more customers.


Oh yeah, this program also helped these companies achieve these results:
WORKetc: 300% price increase with no drop in sign-ups
Iconosites: 400% Increase in Sign-Ups and 70% Customer Acquisition Cost Drop!
Cazoomi: 100% increase in sign-ups in just days
Kahuna Accounting: 6x Increase in Revenue in 90 days! (See below)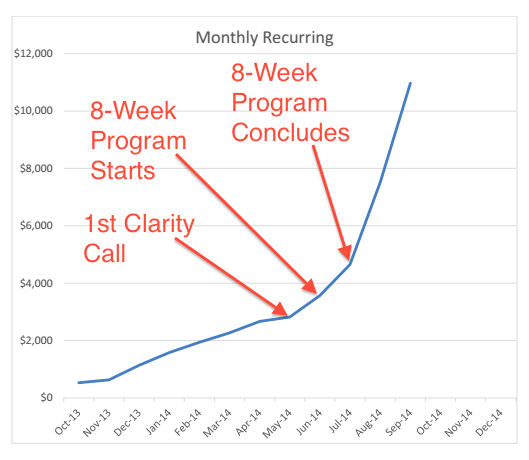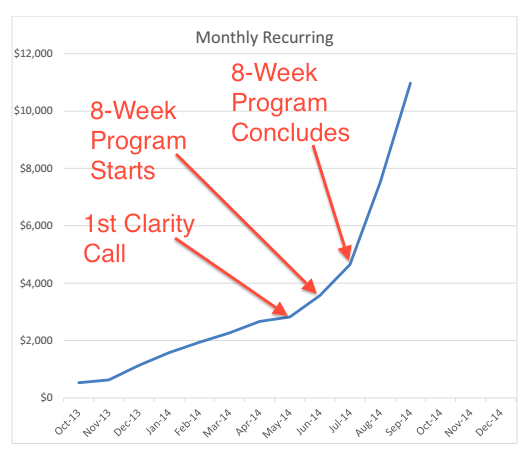 Okay, so here are just a few of the things we'll cover in the program: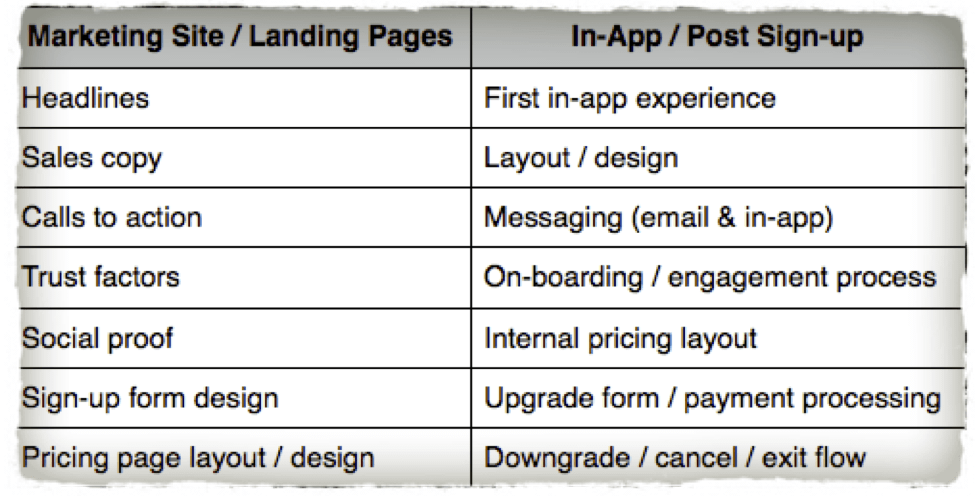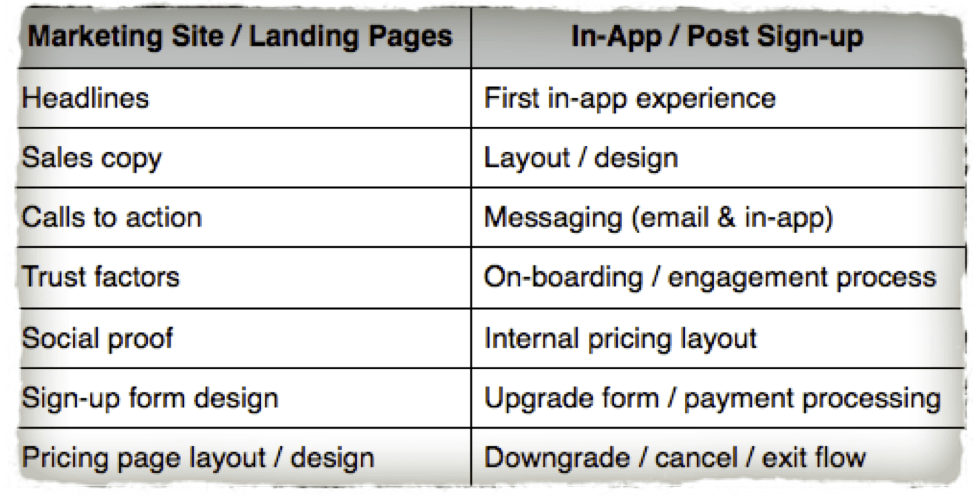 And here are the actual deliverables that you'll (digitally) walk away with:
My list of level-setting questions and key metrics to gather/monitor/manage (this is super-valuable in itself)
Recordings of our Weekly One-on-One Consulting Sessions via GoToMeeting
A todo list document showing the low-hanging fruit and the items that will have the most impact on conversions
All of your completed homework, any documents, videos, or other media guides I share with you, et.c
Optional other stuff… we might do UI mockups, process flows, spreadsheets, etc.
But the deliverables themselves aren't where the value lies… it's in the overall process. I guarantee you'll walk away having learned new ways to look at your SaaS Sales Process that will forever change the way you look at customer acquisition.
Week 1 of the Sales Process Transformation program starts on September 30, 2014:
| Week | Session Focus | Your Homework |
| --- | --- | --- |
| 0 | Sign-up, Pay, & Setup a Meeting Time | Answer Questions & Gather Data for Week 1 |
| 1 | Review Data and Expose Bottlenecks | Start creating Ideal Customer Profile |
| 2 | Complete Ideal Customer Profile | Gather Intel on Ideal Customer |
| 3 | Teardown Onboarding / Conversion Process | Create workflows & mockups to improve process |
| 4 | Review Mockups/Workflows | Create High-Level Positioning Plan |
| 5 | Refine Positioning/Messaging/Value Prop | Research competitor & adjacent product Pricing |
| 6 | Review and Optimize Pricing Strategy | Identify Organic Network Effects |
| 7 | Brainstorm Growth Hacks | Create 90-day plan |
| 8 | Review 90-day plan and wins to date | Implement 90-day plan and crush 2015!!! |
See if you qualify to participate in the program:
 You've been selling your product (out of beta) for at least 6-months

 Your team can commit to meeting once per week for the full 8 weeks

 You have the resources available (internally or externally) to make the changes quickly

 Your product is NOT a Customer Success Management solution
If you qualify, choose the payment option that works for you and lock down your spot. There are only 5 spots available for the Q42014 Cohort… you don't want to miss out.
Sold Out (Before I even launched this page!)